Coventry Model Car Club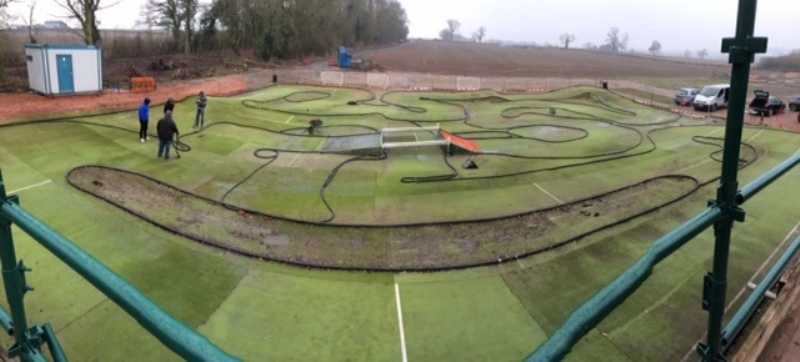 Event Format - Saturday 1st August
Gates open: 12:00pm
Open practice: 13:00pm onwards
Event Format - Sunday 2nd August
Gates open: 8:00am
Bookin from: 8:00am to 9:15am (track open for free practice)
Drivers Briefing: 9:30am
Heats Start: 9:45am
Race Format
4 rounds of qualifying heats seeded on the 2019 championship standings
6 Drivers per heat maximum
3 finals (best 2 to count)
PPE - All drivers must bring the following items:
Hand sanitizer
Face mask
Re-usable workwear style gloves for marshaling
Hi Viz vest for marshaling
Heat Sheets and Results:
Heat sheets will be included with the drivers breifing document you will recieve before the meeting
After each heat and final a photograph of the result will be posted to the album on on the UK Truck Nationals Facebook page at:
Booking in:
All entries for this mini-series have been pre booked, to avoid queues of drivers at race control you will be booked into the meeting by registering your PT over the loop during practice.
If you are not present for practice your place may be offered to a reserve so it is imperative that your PT number is correct, please check it on the heat sheet when this is emailed to you.
Scrutineering and Refereeing:
To comply with social distancing guidelines, we will NOT be scrutineering your trucks but we will be keeping an eye on cars on the track
Due to the limited space on the rostrum and again to help us comply with social distancing guidelines, we will NOT be having referees, will be watching for any examples of poor driving and penalties will be issued as per the usual Truck National rules.
Race Numbers:
You will not be required to use race numbers for this mini-series, so again please make sure your PT number is correct - no PT no laps!
​Meeting and Venue Details:
Please pit and park to adher to social distancing guidlines - all drivers should remain 1 to 2 meters apart at all times.
Please take all rubbish home with you
Male and Female toilets will be available on site
Hot food will NOT be available on site
Please see the Coventry Model Car Club fact sheet for further venue information